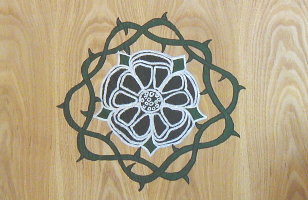 Meeting all of your tailoring needs, from medieval to modern.
Lyn Greaves * 20 Washington Ave. * Port Jervis, NY 12771
rosamund@thornyrose.com



Indiegogo NYRF building renovations Fundraiser Page
Thank you to everyone who contributed to our campaign. We didn't make our complete goal, but we will be able to make great strides with the funds we did raise! Stay tuned to our Facebook page for pictures of the building improvements!